Building Code Of The Day 03/23/2019 Cable Sheath in panelboards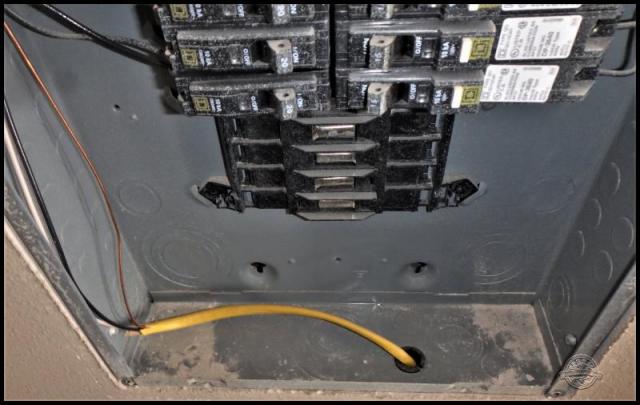 "Building Code Of The Day"
Based on the 2017 NEC

Question: What is the maximum length of a cable sheath allowed in a panelboard?

A) ½"
B) 1"
C) ¼"
D) 3"
E) None of the above
Answer: E) There is no maximum length described, the only rule is that the cable sheath must extend 1/4 inch into cabinet, cutout box, or meter socket enclosure.

312.5 (C) Cables. Where cable is used, each cable shall be secured to the cabinet, cutout box, or meter socket enclosure.

(5)The cable sheath is continuous through the raceway and extends into the enclosure beyond the fitting not less than 6 mm (¼ in.).
Note: there is another provision in 334.15.
---
If you find any errors or have additional information that would expand on any code, building standards or manufacturer requirements please let me know.
---
NCW Home Inspections, LLC is a Licensed Washington State Home Inspection service located in Wenatchee Washington serving Chelan County, Douglas County, Kittitas County, Okanogan County and Grant County Washington and the cities of Wenatchee, Leavenworth, Cashmere, Oroville, Cle Elum, East Wenatchee, Quincy and many more…
Your Wenatchee and Chelan Professional Real Estate, Home and Structural Pest Inspection Service
Instructor- Fundamentals of Home Inspection- Bellingham Technical College
WA Home Inspector Advisory Licensing Board
www.ncwhomeinspections.com 509-670-9572
You can follow me on Facebook, Twitter, Google+ and on my website Blog.