Exposed service laterial conductors.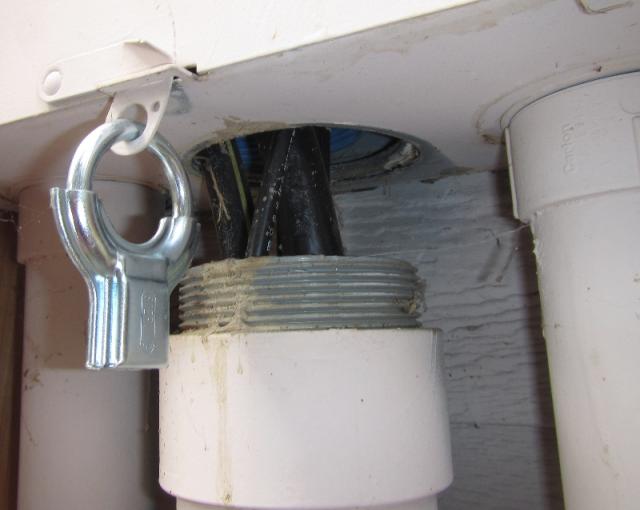 Exposer Service laterals can be very dangerous.
Proper planning of your electrical installation can save you a hassle and a potential safety issue. When installing service laterals in areas where the ground will be subject to movement and/or settlement you need have to a slip riser installed.

Per the NEC 2014 - 300.5 Underground Installations
(J) Earth Movement.
Where direct-buried conductors, raceways, or cables are subject to movement by settlement or frost, direct-buried conductors, raceways, or cables shall be arranged so as to prevent damage to the enclosed conductors or to equipment connected to the raceways.



Informational Note: This section recognizes "S" loops in underground direct burial to raceway transitions, expansion fittings in raceway risers to fixed equipment, and, generally, the provision of flexible connections to equipment subject to settlement or frost heaves.


http://www.ncwhomeinspections.com/Conduit+Slip+Riser+Installation