Drum Traps are they okay?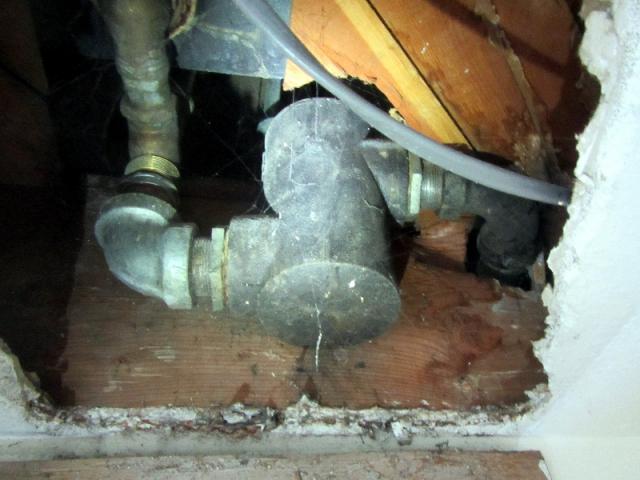 Drum traps are common in older buildings and homes. Generally they are not allowed in modern plumbing except in special cases. The problem here is that drum trap has been installed improperly. You need access to the clean of the drum trap.
2012 UPC
1004.0 Traps – Prohibited.
No form of trap which depends for its seal upon the action of movable parts shall be used. No trap which has concealed interior partitions, except those of plastic, glass-or similar corrosion-
resisting material, shall be used. "S" traps, bell traps, and crown-vented traps shall be prohibited. No fixture shall be double trapped. Drum and bottle traps may be installed only when permitted by the Authority Having Jurisdiction for
special conditions. No trap shall be installed without a vent, except as otherwise provided in this Code.