Zinsco/Sylvania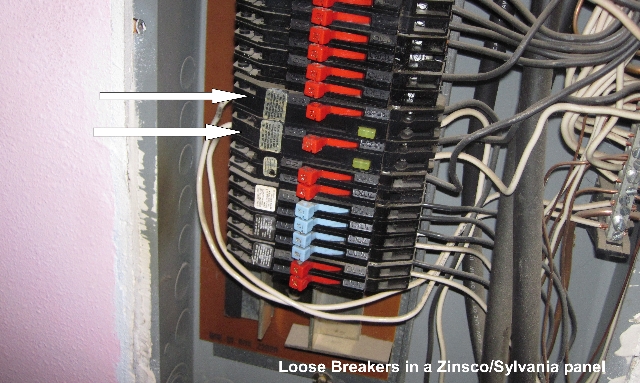 A Zinsco or GTE-Sylvania or Kearney electrical panel installed in this homes.
Serious electrical hazards may be present in these electrical panels which could result in overheating, fire, or inability to turn off the electrical power in the home.
In this particular panel the GFCI breakers almost fell out when I removed the dead front (panel cover)
While replacement of this equipment is not required by law, regardless of its visually-apparent condition, I recommend that homeowners replace this equipment.
Additional information about this hazards is available at an independent building failures research website:
http://InspectAPedia.com/electric/Zinsco.htm